Session Border Controller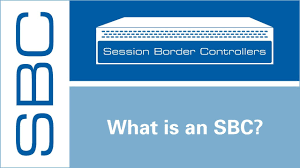 Voice over Internet Protocol (VoIP) is the future of voice services. An increasing number of the voice calls you make are converted to VoIP. VoIP is flexible, less expensive, and more efficient in network utilization.
VoIP is becoming more common not only for voice calls but even other media, such as video conferencing, IM and text chat, file and screen sharing.
The adoption of VoIP comes with some challenges, security risks, implementation and interoperability problems and emerging services. Session Border Controllers in IP Multimedia Subsystem, helps you with timely information about session border controllers (SBCs). A Session Border Controller is designed to control the calls coming in and out of an enterprise's or service provider's VoIP network. The SBC also handle the signaling and media intermedia-tion and translation required to make the VoIP service work good all the time.